Rumpelteazer BDR
ILR# 243887
8/5/02 - 1/3/21
Teazer has earned the following
Lifetime Achievement Awards...

2012 - ILR Universal Awards Program - Top 10 - Pack Performance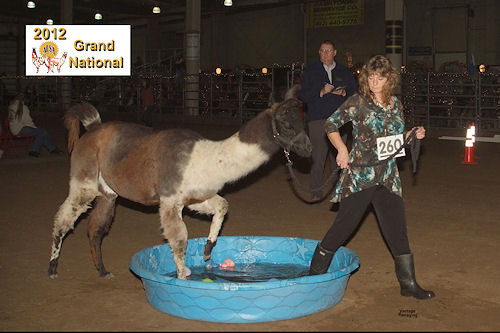 2012 ALSA Grand Nationals - Lincoln, Nebraska
3x National Top 10 Advanced Performance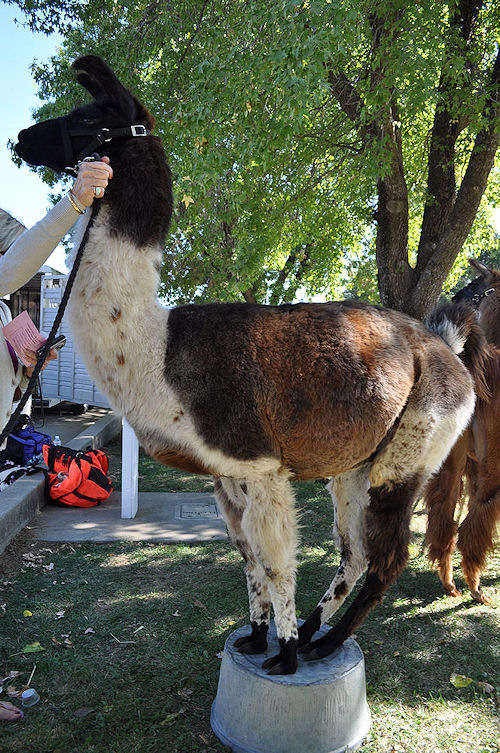 "Teazer" entertains the crowd at the 2012 Southwestern Regionals
in Red Bluff, CA doing his most favorite obstacle! This tub was
much smaller than he was used to, but he managed to accomplish it!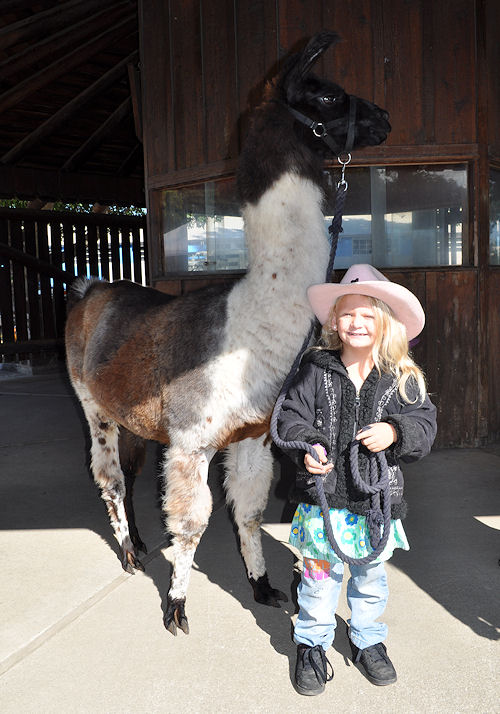 2012 Southwestern Regionals - Red Bluff, CA
This young girl was visiting the horse show next door with her family when they came through the barns to see the Llamas. She asked if she could pet one and I asked her if she would like to lead a Llama; she quickly took the leadrope and off they went! I showed her how to do a couple tasks, then her kindergarten teacher showed up. She was so proud of what she could do and so was I. "Teazer" is a real gem when it comes to things like this....always patient and careful with young children!
She then got him to "kush" (lay down) all by herself...
"Teazer" was so relaxed he started chewing cud! LOVE IT!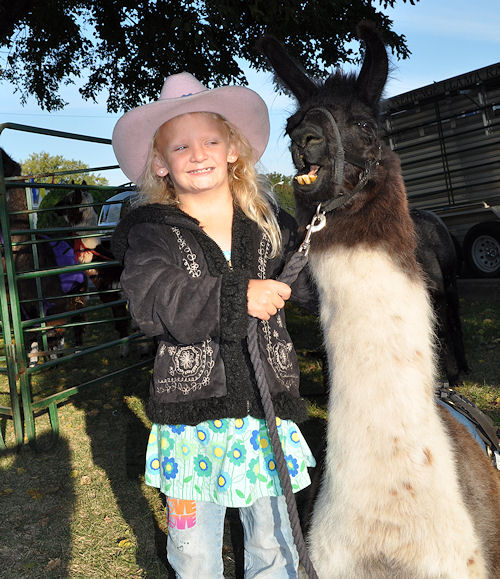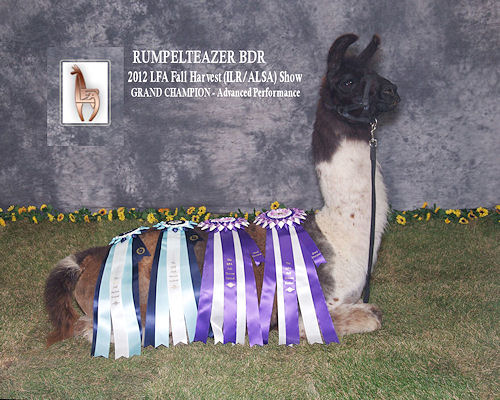 2012 Llama Futurity Association - Cedar Rapids, Iowa
Fall Harvest Show - Both ILR-SD & ALSA
GRAND CHAMPION Advanced Performance!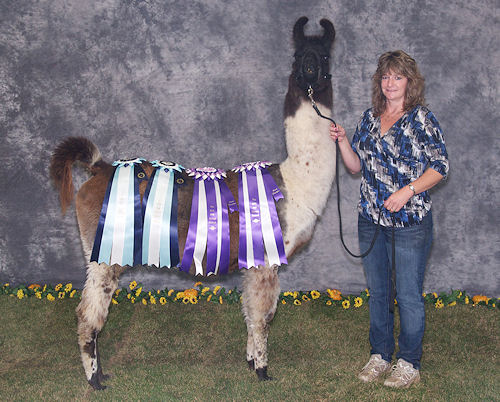 2014 Oregon State Fair - Salem, Oregon
GRAND CHAMPION Advanced Performance!