Hi Trl Jack O' Neill
ILR #276239 - Ccara
4/24/08

Jack has earned the following
Lifetime Achievement Awards...
ILR Universal Awards Program - Certificate of Achievement
Beyond the Showring - Packing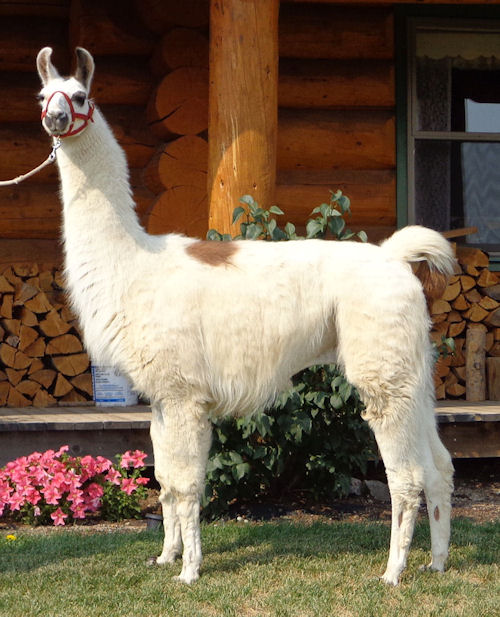 "Jack" is truly a gentle giant. He stands an impressive
48.75" at the withers and is currently over 400#.
Extreme power, sweet, calm disposition,
size, substance, short fiber that is easy to care for; what more
could you want in a pack llama? The perfect companion!

Visit the North American Ccara Association
to learn more about the TRUE WORKING Llama!
---
Stud Fee: $1,000
*Includes 30 days FREE board and a live cria guarantee
Females accepted, only on approval.
Discount given to "Ccara" Females!
---

THANK YOU!!!
Al & Sondra Ellis of Highline Trail Llamas in Boulder, Wyoming
for allowing us to purchase this very cool boy.
We are VERY excited to see his future offspring!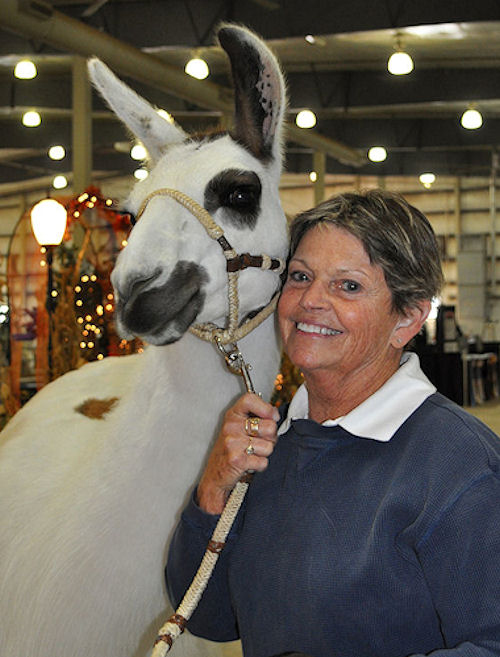 Our dear friend Becky Willhite and Jack at the
2012 ALSA Grand Nationals in Lincoln, Nebraska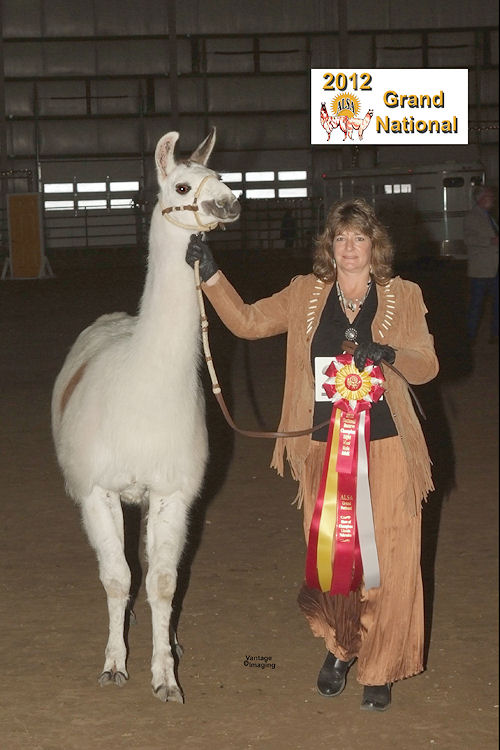 2012 ALSA Grand National RESERVE CHAMPION
of the Light Wool Adult Male Halter Class!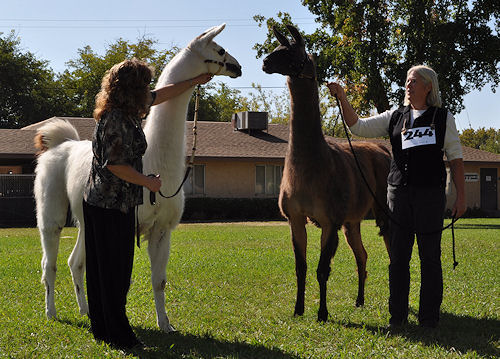 2012 ALSA Southwestern Regionals - Red Bluff, California
GRAND CHAMPION - Light Wool Male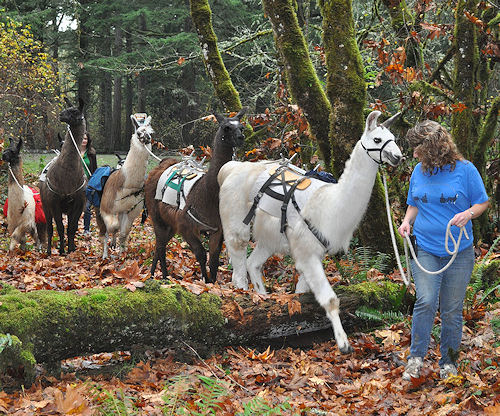 Hiking at McIver Park in Estacada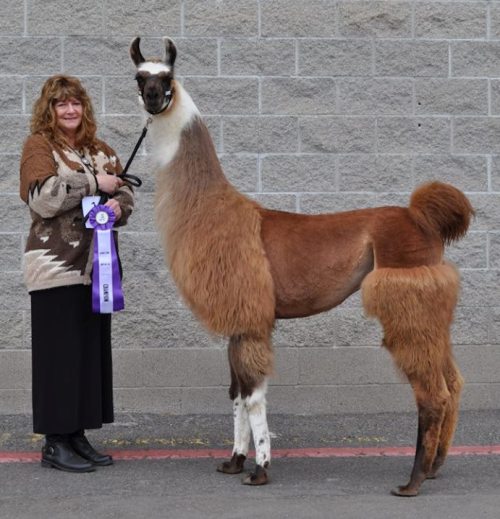 FPL Dahlia

GRAND CHAMPION Light Wool Female
HOLR

Linda's

Royal Princess

(x FPL Linda Tall Trees)
2017 Female

HOLR Belle of the Ball

(x Hi Trl Beka Valentine)
2016 Female

HOLR Iron Eagle

(x FPL Estacada)
2016 Male

HOLR Linda's Crown Jewel

(x FPL Linda Tall Trees)
2016 Female

King Jack

(x GNLC Calypso)
2015 Male

HOLR Pistol Annie

(x FPL Estacada)
2015 Female

FPL Eskalade

(x PL Eskala)
2015 Male

FPL Dahlia

(x Dear Me)
2014 Female


HOLR Kiss Me Kate

(x LEL Lady Avaughnna)
2014 Female